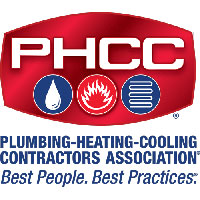 PHCC Members Can Offer Customer Financing Options Under New Partnership with GreenSky Loan Program
October 10, 2018
Helping its members close more sales and grow their businesses, the Plumbing-Heating-Cooling Contractors National Association (PHCC) has partnered with the GreenSky® Loan Program, a leader in home improvement financing. As a new PHCC Preferred Service Provider, GreenSky gives PHCC members the opportunity to offer their customers flexible financing plans, such as no down payment/no interest promotions, as well as deferred interest, low interest and fixed payment options.*
"This is an exciting new member benefit for our PHCC contractors," says PHCC President Laurie Crigler. "Not only is it a way for our members to improve their cash flow, but it helps them win more (and larger!) contracts and gain the competitive edge in their respective marketplaces."
Using GreenSky's competitive loan program and its technology platform, PHCC members can leverage a mobile app to help their customers get approved in a loan process that is paperless, fast, easy and secure. Credit limits for qualified borrowers extend up to $55,000; credit decisions can be delivered within seconds; and payments can be accepted as fast as the day the customer is approved.
"Offering customers flexible financing options gives them the buying power to afford larger projects. For the PHCC member, that means increasing their close rates and their average order size" says Matthew Lucchese of GreenSky.
GreenSky is PHCC's newest Preferred Service Provider, providing the association's plumbing and HVACR contractors with exclusive member discounts on some of their biggest business expenses.
To learn more information and get started with the GreenSky program, PHCC contractors may visit greensky.com/sponsor/phcc.
About PHCC
The PHCC National Association, formed in 1883, provides legislative advocacy, education and training to approximately 3,300 plumbing and HVACR businesses and 65,000 technicians. Members of PHCC have access to a wide variety of services designed to increase their professionalism, grow their business and improve profitability. For more information about PHCC, visit phccweb.org.
About GreenSky
GreenSky®, LLC, one of the leading financial technology companies in the country, provides technology-enabled payment solutions that power its partners to close more deals and create loyal customers. In just nine years, GreenSky has exploded into a multi-billion dollar company that has helped more than 8,000 merchants provide fast, frictionless and easy financing options to more than 500,000 consumers. GreenSky consumer credit programs financing is provided by federally insured, federal and state chartered financial institutions without regard to race, color, religion, national origin, sex or familial status. GreenSky is based in Atlanta, Georgia. For more information about GreenSky, visit Greensky.com.
* Subject to credit approval. Ask for details.