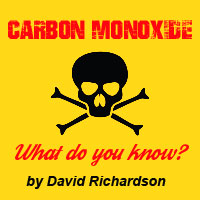 Carbon Monoxide: Don't Forget the Gas Oven
November 23, 2020
By David Richardson
It's hard to believe Thanksgiving is here. Many of us will eat too much turkey and then doze off after the meal. Consider this: is it possible another source is making you sleepy? How many of you plan to cook a turkey this holiday with a gas oven? If you are, how do you know it's safe?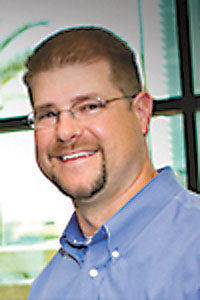 Unless you test the oven to ensure it is burning properly, you don't know if your family is at risk of carbon monoxide (CO) poisoning. To make you aware of a potential CO problem and from unintentionally ruining your holiday, I thought we would review CO testing basics for gas ovens this month.
A Hidden Source
Many of us forget about gas ovens as a CO source. A fact many don't know is ovens can dump up to 800-ppm of CO air-free into a home where you and your family can inhale it.
The 800-ppm value comes from an ANSI standard that dates back many years. The standard bases these values on the kitchen being the largest room in a home and having four natural air changes per hour.
Test Location
You might ask yourself, where do I test an oven? It's a lot easier than you think. The range top burners are rarely the issue, although you still need to test them. The oven section is where you should focus your testing for safe operation.
CO readings for an oven are best measured in the flue collar. This is usually located right in the middle of the stove, underneath the clock. It might require a little searching to find it. Be sure to find the correct location so you can get a true sample of the oven's combustion gases.
Test Preparation
Before you test, make sure you're prepared by addressing the following items:
Turn on your combustion analyzer outside and allow it to warm up in clean, outdoor air. Keep it running as you enter the home and kitchen.
Have a personal low-level CO monitor with you that stays on the entire time you're testing. You'll know about potential danger before you're in harm's way.
Keep a door or window cracked while you test. This provides natural ventilation in case the oven is producing high CO levels.
Open the oven door and verify there is no aluminum foil inside the oven. This can block air openings and create high levels of CO. If you find it, remove it.
Remove any items from inside the oven before you test. A friend of mine once told me a story about an oven he tested that was full of money. The homeowners didn't believe in banks and used their oven as a safe deposit box.
With the combustion analyzer running, position the analyzer probe in the flue collar.
Turn the oven on so it will run at its highest setting.
With the oven operating, it's time to diagnose the CO readings displayed on the analyzer.
Carbon Monoxide Levels
According to NCI protocols, CO readings greater than 400 PPM during the warm-up cycle, or after several minutes of operation, indicate a serious problem that you need to address. If CO readings peak, then fall below 50 PPM after two to three minutes of operation, the oven is operating okay. Keep in mind, CO is still being dumped into the kitchen. Without adequate ventilation, you can still have a problem.
If CO readings are between 50 and 99 PPM after two to three minutes of operation, this is marginal, and the appliance needs further investigation – a cleaning might be in order. CO readings greater than 100 PPM after two to three minutes reveal you better shut down the oven until you can make necessary repairs. It is unsafe to operate.
Please note that it's important you keep the oven door closed while testing. The oven must warm-up for you to see the true operation. A cold oven is one reason CO readings spike on start-up but should fall after the two to three-minute mark.
Low-Level CO Monitoring and Ventilation
Anytime a home contains fuel-burning appliances, it's a good idea to have a low-level CO monitor present. This provides constant protection in case an oven or other appliance malfunctions.
If you have a gas oven in your home, consider adding a vent hood that exhaust air outside, not recirculates it. When fumes from an oven stay inside, they hang around for the occupants to breathe. While CO is odorless, it's not what you want to inhale this Thanksgiving.
About the Author
David Richardson serves the HVAC industry as a curriculum developer and trainer at the National Comfort Institute, Inc. (NCI). NCI specializes in training focused on improving, measuring, and verifying HVAC and Building Performance.
If you're an HVAC contractor or technician interested in learning more about adding carbon monoxide testing to your services, contact David at davidr@ncihvac.com or call him at 800-633-7058. NCI's website www.nationalcomfortinstitute.com is full of free technical articles and downloads to help you improve your professionalism and strengthen your company.