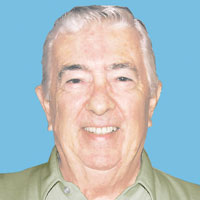 From the Inside by Walter Arnett
April 10, 2021
March is well on its way toward becoming a beautiful spring. After this past year of total confusion in all our lives, it is time to have something nice to happen to us. Here in Macon, we are beginning the Cherry Blossom Festival now. All of the trees are in bloom, along with peach, pear and dogwood trees, and all of the flowers, making it a real treat to ride down the streets and enjoy the various colors of the world.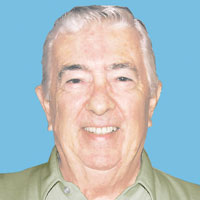 That is not the only thing that March means to me, though. On the 26th Jean and I were married in 1950, making it 71 years ago. She is no longer here with me, but I still celebrate the day with her in spirit. Our youngest son, Bob, was born the night of our 5th anniversary. Another outstanding occurrence that is very memorable to me each March is that in 2003, Peter joined me in the HVAC Insider. Now you know why I have such good feelings about the month of March. I hope to continue with these memories for many years to come.
I hope that by now, everyone has gotten their vaccine shots to help ward off the virus. If not, please do so as soon as you can. It may not be perfect in protection from the virus, but it is better than anything else that is available. Remember, it is better to be safe than sorry.
Another word of advice to you: don't answer your personal phone unless you know the party calling you. There are too many marketing and crank calls, with some of them being SCAM ARTISTS. If you do answer, just hang up. This also applies to E-mails from someone you don't know.
Have a very happy spring. We'll talk again next month.