Westinghouse Introduces Mini-Split Heat Pump Line
November 02, 2020
Westinghouse has introduced a feature-rich, mid-tier line of mini-split heat pump systems for the U.S. and Canadian markets.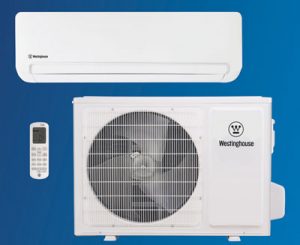 The new, competitively-priced wall mount heat pump line includes 115V single-zone models of 9,000 and 12,000 BTUh, and 208/230V single-zone models with capacities between 9,000 and 36,000 BTUh. Multi-zone systems are available between 18,000 and 36,000 BTUh.
The mini-split heat pump line features a variety of features typical of high-end models, including a base pan heater, wireless remote control, front LED display and five indoor fan speeds.
Contractors and distributors can expect unparalleled support not offered by other mid-level brands, including technical, sales and marketing support.
To learn more, visit www.WestinghouseAC-USA.com.