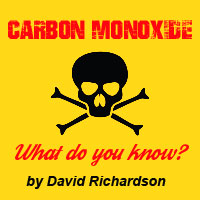 Carbon Monoxide: Four Combustion Test Instruments Every Technician Needs
January 21, 2019
By David Richardson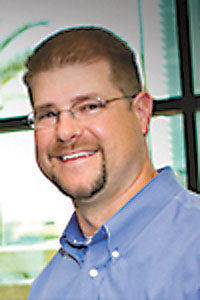 Test instruments are an essential part of a technician's daily work. The right models make your life easier while accurately measuring invisible HVAC system properties. Carbon monoxide (CO) is one of those invisible properties that any technician who works on fuel-fired equipment needs to measure and account for.
To properly test for CO and discover its cause(s), you need the right diagnostic equipment and training. They allow you to discover and solve hidden problems your competition doesn't know exists. Let's look at four combustion test instruments every technician needs to perform CO testing.
Personal Low-Level CO Monitor
A personal low-level CO monitor is the first test instrument you need to test and diagnose CO problems. Before you begin equipment testing, use this device to measures CO levels in the space you're entering.
A good personal CO monitor should have a digital readout and audible alarm that sounds at 15 ppm minimum. I currently carry a Sensorcon Inspector – Industrial Pro with me. In the past, I have used models from Testo, UEI, CO Experts, and an NSI 3000. Regardless of the model you choose, be sure you carry it with you. It could keep you from walking into a dangerous environment.
It's important to keep personal CO monitor readings in context. This device will tell you that CO is in the ambient air, but it won't identify its source. To hunt down the guilty culprit, you'll need additional test instruments to measure CO and draft from the equipment. Remember, there are times when you will have no measurable CO in the ambient air, but there are still equipment CO problems.
Combustion Analyzer
A combustion analyzer is the second test instrument you need to test and diagnose CO problems. This test instrument is essential for measuring flue gas to properly diagnose each piece of equipment. For diagnostic purposes, an analyzer should be capable of measuring the following:
Carbon monoxide (CO) – 0 to 2000 ppm.
Oxygen (O2) – 20.9 to 0.1%.
Flue temperature – up to 999°.
The analyzer must also be capable of continuous measurement, so an internal pump is critical. External aspirator bulbs in the probe assembly that require constant squeezing won't cut it for proper equipment testing.
Also, if the analyzer isn't equipped with a magnetic case, make the extra investment. Not only does it protect your analyzer, it also provides a way to mount it to equipment, so the display is easier to see when testing. Regardless of the brand you choose, be sure to keep it calibrated according to manufacturer specifications to keep your investment running in tip-top shape.
Draft Gauge
A draft gauge is the third test instrument you need to test and diagnose CO problems. The Dwyer 460 draft gauge is an inexpensive solution that works for most draft pressure measurement applications.
Draft is measured in inches of water column (in. w.c.). A draft gauge should measure up to one tenth of an inch of pressure (.10″ w.c.). Pay special attention to the -.01″ to -.02″ range on the black side of the display. It is the design draft pressure for a wide variety of natural draft and fan-assisted equipment.
The draft gauge is essential in assuring adequate combustion air is available for the equipment and that no building pressure changes interfere with equipment operation. Contrary to popular belief, the gauge cannot verify proper equipment venting.
Manometer
Low fan airflow is a leading cause of cracked heat exchangers and primary limit cycling. To diagnose these issues, you'll need a manometer to measure equipment static pressure. Excessive total external static pressure (TESP) contributes to low airflow that leads to heat exchanger failure and limit switch trips.
Manometers are available in analog or digital. Analog manometers, commonly called Magnehelics, should measure 1″ w.c. of pressure. Digital manometers have a greater range and can also be used to test pressure switches, inducer motors, and gas pressure.
In addition to a manometer, you will also need the following accessories:
One length of tubing (3/16-in. i.d. neoprene works best).
A static pressure tip.
A unibit or 3/8-in. bullet tip drill bit with a sheath.
3/8-in. plastic test port plugs.
An assortment of tee, barbed, and gas valve fittings.
A dedicated carrying case or bag.
Most residential blowers operate at a maximum rated TESP of .50″ w.c. If you measure TESP and it exceeds the equipment's maximum rated TESP, you can be pretty sure an airflow problem exists. For more information on static pressure measurement, email me for a quick start guide.
The Sky is the Limit
You may have noticed that I left a lot of test instruments off this list. I wanted to cover the top four that many technicians don't currently own when they come to one of my classes. You can increase your diagnostic abilities and gather more troubleshooting information when you make an investment in the four test instruments I mentioned.
There are extra opportunities discovered through testing that allow you to better serve your customers and provide them assurance the systems you install, service, and maintain are the safest around. Next month we'll look at testing skills that technician's need to properly apply the test instruments covered in this article.
About the Author
David Richardson serves the HVAC industry as a curriculum developer and trainer at the National Comfort Institute, Inc. (NCI). NCI specializes in training focused on improving, measuring, and verifying HVAC and Building Performance.
If you're an HVAC contractor or technician interested in learning more about adding carbon monoxide testing to your services, contact David at [email protected] or call him at 800-633-7058. NCI's website www.nationalcomfortinstitute.com is full of free technical articles and downloads to help you improve your professionalism and strengthen your company.