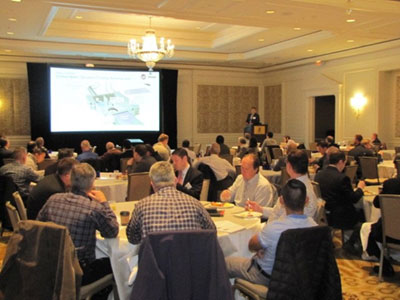 Boland's Breakfast with Trane: Air Handlers and DOAS
January 08, 2019
On Thursday, November 15th, 2018, Boland hosted Breakfast with Trane: Air Handlers and Dedicated Outdoor Air Systems (DOAS) at the Ritz-Carlton in McLean, VA.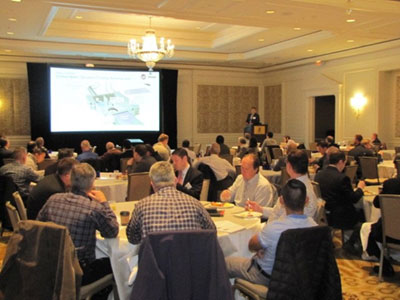 As part of this breakfast, Boland brought in Ronnie Moffitt, Lead Systems Engineer with Trane, who specializes in designing energy efficient air handling systems. With more than 20 years of experience, Ronnie travels the world to share his expertise as a consultant to design engineers and sales engineers in the proper design and application of HVAC systems.
Trane dedicated outdoor air systems can be designed to integrate seamlessly into many HVAC system designs, making them perfect for both retrofit and new construction projects. In some cases, Trane dedicated outdoor air systems can even serve as standalone devices.
To make buildings better, Boland focuses on providing educational opportunities for their clients. To be added to Boland's exclusive invitation list for their upcoming events, email info@boland.com or visit www.boland.com.
Additional photos of this event available here.